Reading Glasses Neck Strap Neoprene Eyewear Retainers Cord
ANTI-SLIP:these eyewear retainers cords are used for holding Sunglasses.you do not have to worry about your glasses falling.Enjoying your outdoor sports or games.
WIDELY USED: Great for Survival, Swimming, Hiking, Biking, Work, School, Camping, Fishing, Traveling, Gift Idea, Recreational.
PERFECT SIZE:Approx. 39 cm/ 15.35 inches in length, 2.5 cm/ 0.98 inch in width, a just fine length for most people, no matter you are an adult or a child Soft eyeglass strap: made of lightweight neoprene material, which is comfortable to touch and durable, lightweight strap would float on the water, so it can be applied when swimming
PREMIUM QUALITY: Reading glasses neck strap is made of neoprene + polyester fabric,not only eco-friendly but also inexpensive, waterproof, adjustable.Soft touch and Water resistant, suits a variety of glasses.

Product Description
Item Name: Eyewear retainers cord
Material: Neoprene
Size: 25*380mm
Thickness: 3mm
Color: Blue/red/black/green/purple/colorful. etc
Logo printing: Silk-screen printing/ heat-transfer printing
Usage: Glasses Stable
Features: Durable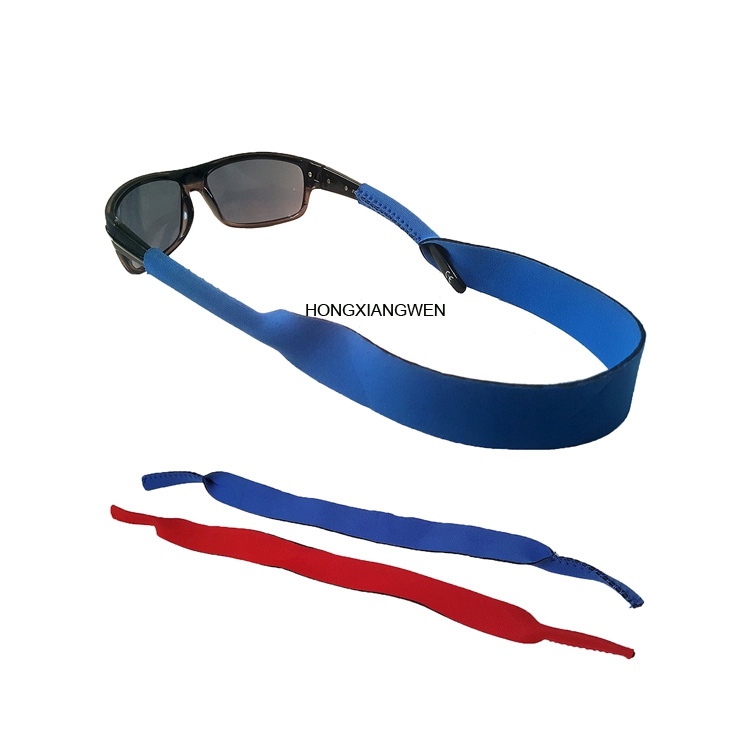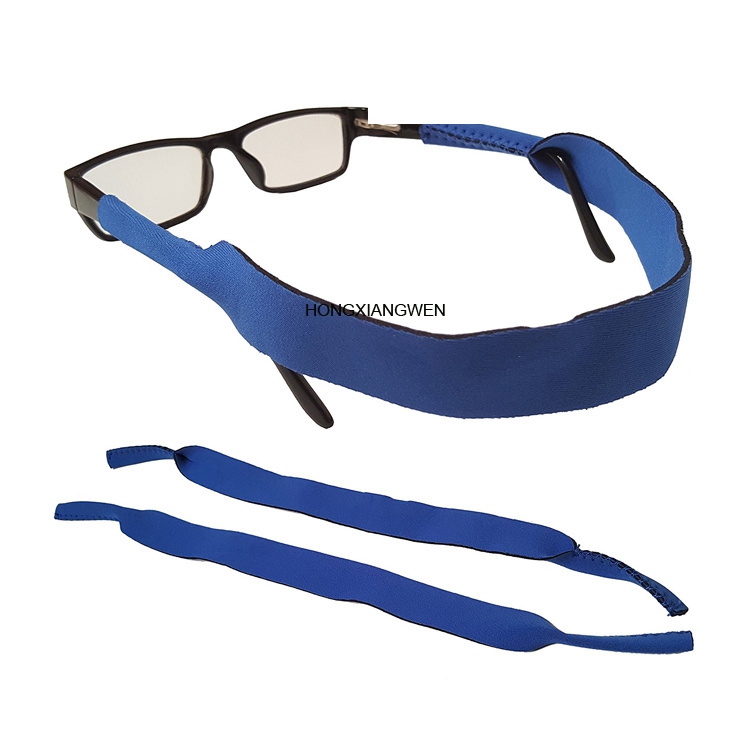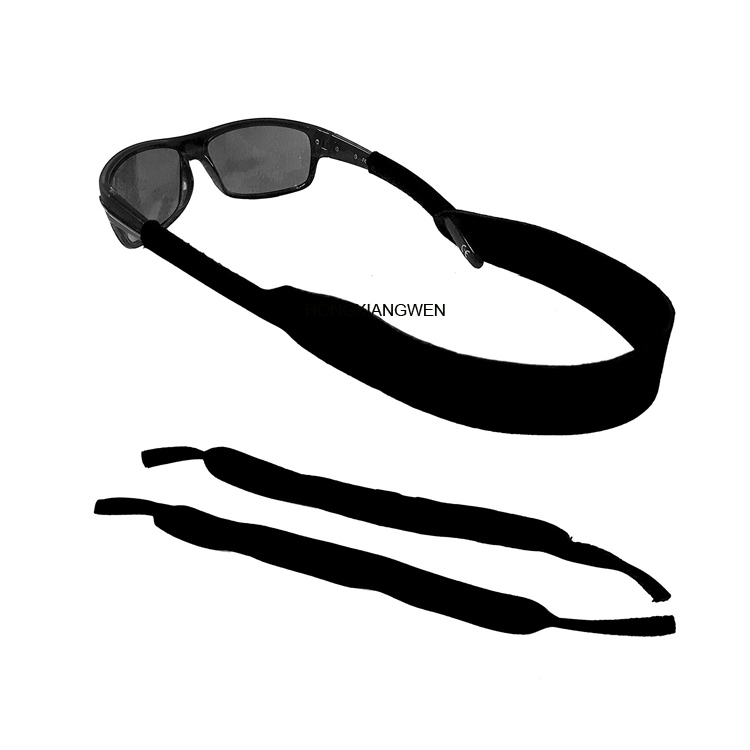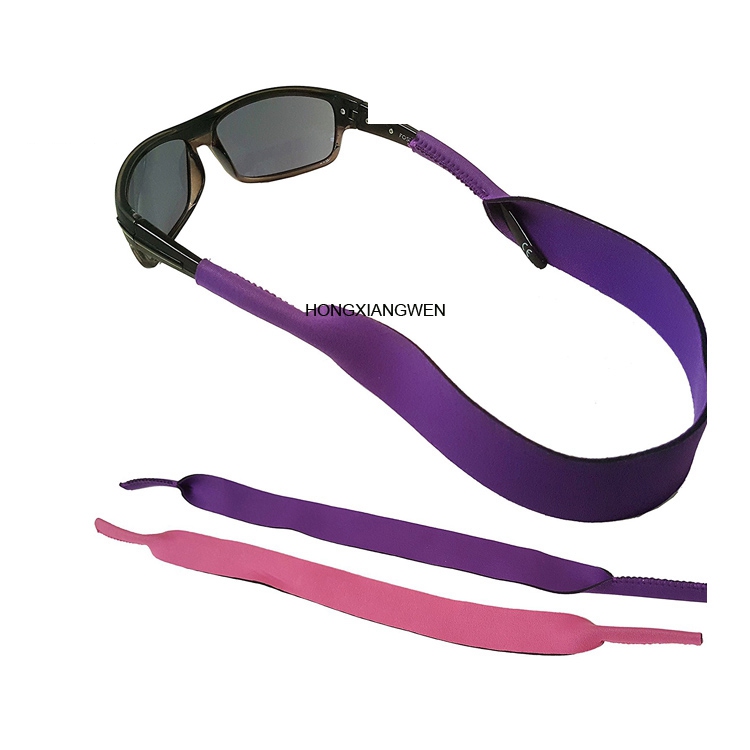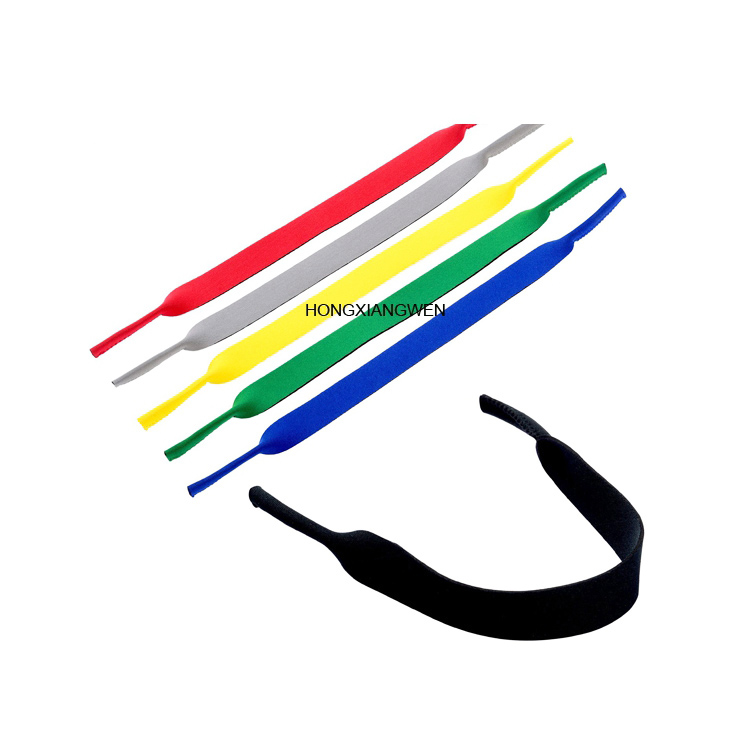 About Us
Shenzhen Hongxiangwen Hook & Loop Co., Ltd. was established in 2010. As an integrated enterprise of industry and trade, we specialize in the production and sale of various sports products. We are committed to providing you with a variety of swimming auxiliary equipment, including but not limited to sunglass strap, swim bubble belt, beach bags backpack, swim armbands, mobile phone waterproof bag, swimming float belt etc.
In order to fully meet the diversified product procurement needs of different customers, our company began to provide a variety of OEM / ODM services, independent research and development, design, production, sales, production and distribution of advertising supplies, promotional items such as bicycle bags, shopping bags according to customer needs , Promotional gifts, and other products to meet customers' product needs at different levels, continuously enrich the company's product variety, provide customers with better and more thoughtful services, and improve corporate competitiveness and the impact of international competitiveness.